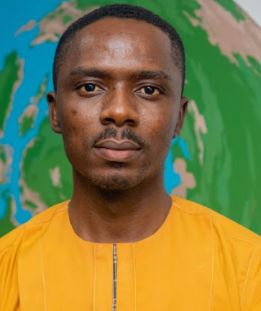 Ephraim Abutu
Ephraim Abutu Ali is a Top-performing and technically-adept Project Manager and social entrepreneur with more than 5 years of proven success in planning, directing, and coordinating projects and events for clients across varied fields. A team builder; with a successful track record of meeting business goals by ensuring delivery of exceptional services to clients through hands-on leadership, clearly defined goals, and consistent follow-up. Recognized for excellence in building long-term partnerships throughout all client and corporate levels, and for creating simple and effective tools to streamline processes, drive best practices, and exceed all goals in services.
He is a graduate of Communication and Language Arts from the University of Ibadan. He is highly proficient in new media tools and MS Office Suite.
He has over 13 years experience in the private and social space industry focused on education, human development, project management with scrum master certification, business development from Pan – Atlantic University, etc. He has been certified by Edumilestones as a Certified Career Counsellor.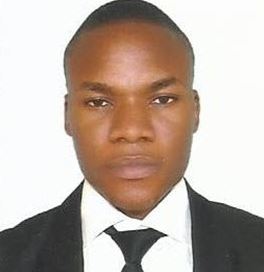 Anthony Ogunleye Babatunde
He is a young man who wants to make a difference by helping young people in Nigeria who are confused about what career to choose after graduating from high school. In his own little ways, her has been educating students and youths to identify and fulfill their career goals early in life by making an informed career decision.
He is a selfless, determined, brave, courageous, God-fearing, committed and passionate fellow who goes for what he wants. He gives his best in whatever he does and he has led and championed several youth programs for his community.
He is so passionate about youth empowerment and career education for high school students. Currently, he has been certified as a Certified Career Analysis from Edumilestones professional career training institute.
He is a graduate of Computer Science from University of Ibadan. A highly sought-after digital expert with focus on Facebook marketing, AI in digital Marketing, Product Marketing/launching, Website planning/creation, etc. He is the Head of IT/Web Developer at Insightful Edutech.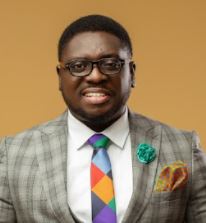 Ayobami Olugbenga-Wyse
Ayobami Olugbenga-Wyse is a speaker, trainer, and consultant. A certified career analyst, trained human resource professional, and purpose-driven peak performance, life and career clarity coach.
The Purpose Doctor as he is fondly called, is an internationally sought-after speaker who has graced several platforms globally. He is the founder of the Career Blueprint Coaching Program (CBC), one of the most resourceful coaching frameworks designed to help savvy young professionals across varied industries, experience a highly rewarding and productive career, doing what they are best built and designed to do.
He has facilitated master classes on 'The 4-Step Blueprint To Career Clarity', and 'The 5-Pillar Framework To Career Success' respectively. He is the author of the book, 'Get Clear on Your Career Path' and the 5 minutes weekly podcast called the 'Wyse Career Nuggets'.
A seasoned and veteran broadcaster, and a professional voice over artist with over 15 years of experience. He is the host of the weekly show "The Boardroom Convo", a career, business, and personal development program on radio, which hosts thought leaders and industry experts around the globe virtually.
He has a foundation called "The Purpose Driven Youth Foundation" …dreamers don't lie! (PDYF). A school outreach and youth development initiative, designed to address identity crisis in youths, and get them purpose-driven again.
He is also the Creative Lead Consultant & Trainer at Crystal-Wyse, a communications and consulting firm focused on providing insight, impact, and influence to individuals and organizations across different industries through training, business, and media solutions.